If you haven't read this book or the book preceding it, I recommend for you to not read this review. Thank you for understanding! c:
---
 GOODREADS SYNOPSIS:
Zeus has punished his son Apollo—god of the sun, music, archery, poetry, and more—by casting him down to earth in the form of a gawky, acne-covered sixteen-year-old mortal named Lester. The only way Apollo can reclaim his rightful place on Mount Olympus is by restoring several Oracles that have gone dark. What is affecting the Oracles, and how can Apollo do anything about them without his powers?
After experiencing a series of dangerous—and frankly, humiliating—trials at Camp Half-Blood, Apollo must now leave the relative safety of the demigod training ground and embark on a hair-raising journey across North America. Fortunately, what he lacks in godly graces he's gaining in new friendships—with heroes who will be very familiar to fans of the Percy Jackson and the Olympians and Heroes of Olympus series. Come along for what promises to be a harrowing, hilarious, and haiku-filled ride. . . .
Published May 2nd 2017 by Disney-Hyperion
---
"Just because I'm a god does not mean you should look to me for answers!"
RATING: 4 out of 5
REVIEW:
I wasn't feeling well while reading this novel, so I couldn't really get into the earlier parts. This is a Rick Riordan book after all—so it's mandatory to enjoy and love it.
What I was most looking forward to in this novel was Apollo's love life. Of course, I wasn't thinking of a girl because I wanted it to be a boy. From the previous series, Percy and Jason had love lives, so why not Apollo?
Then, there came Lit and Jimmy. Among the two of them, though, I wanted it to be Lit. He wasn't that handsome, but I think he and Apollo had chemistry. Yup, he was a god who appreciates beauty, but I was thinking of change. Like, what if being a mortal made him thought that it wasn't all about beauty. So, maybe, they had a chance. It was one of the factors that kept me on reading the rest of the book.
But, nope. I'm still hoping, though. Please, Rick!!!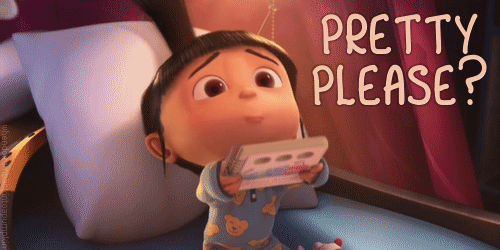 Another thing—new characters, especially those new deities introduced. Whenever I read Rick's novels, I always found myself wanting to know about the myths behind those gods and goddesses, and some mythical monsters. It's always amazing to have new knowledge about Greek mythology. First of all, among all the myths, Greek is my most favourite. Second of all, I love Greek myth so much. I know, they aren't that different.
Lastly, Leo Valdez—my crush! But, don't tell that to Calypso. His humor never gets old. I loved it everytime he spoke. Even if he wasn't that perfect Prince Charming type, the fun he brings were enough to make readers like him (or have a crush on him).
Now, I just couldn't wait to read the next book! I'm expecting for more fun and more of Apollo's songs.
---
THANKS FOR READING MY REVIEW!
---